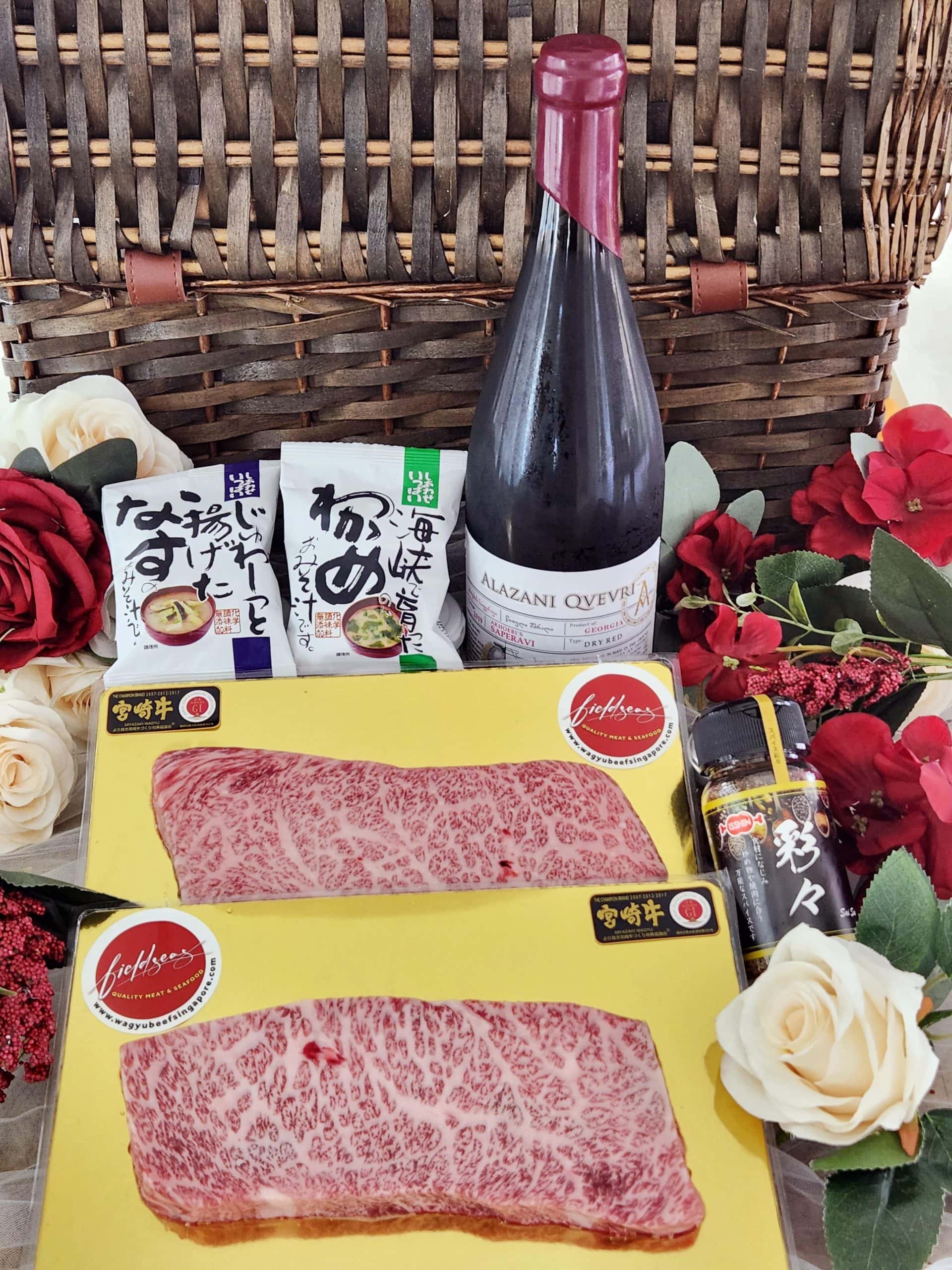 Japanese Wagyu Steak Set for 2
A4 Zabuton Steak 200g/pc – 2pcs
Sai Sai / Hibis Spice – 1 bottle
Miso Soup – 2 packs
Red Wine – 1 bottle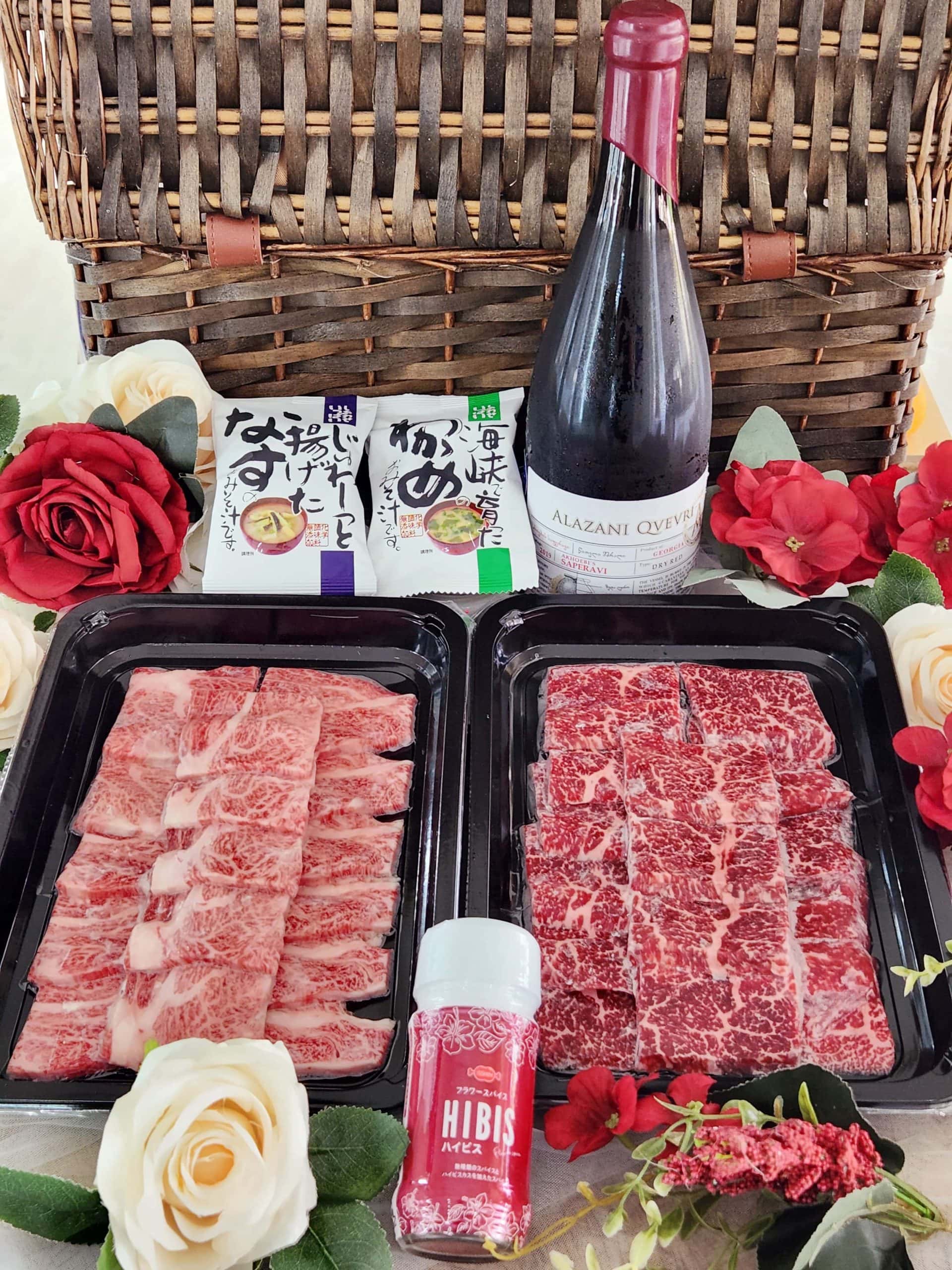 Japanese Yakiniku Set for 2
A4 Chuck Roll Yakiniku 250g – 1 tray
A4 Karubi Yakiniku 250g – 1 tray
Sai Sai / Hibis Spice – 1 bottle
Miso Soup – 2 packs
Red Wine – 1 bottle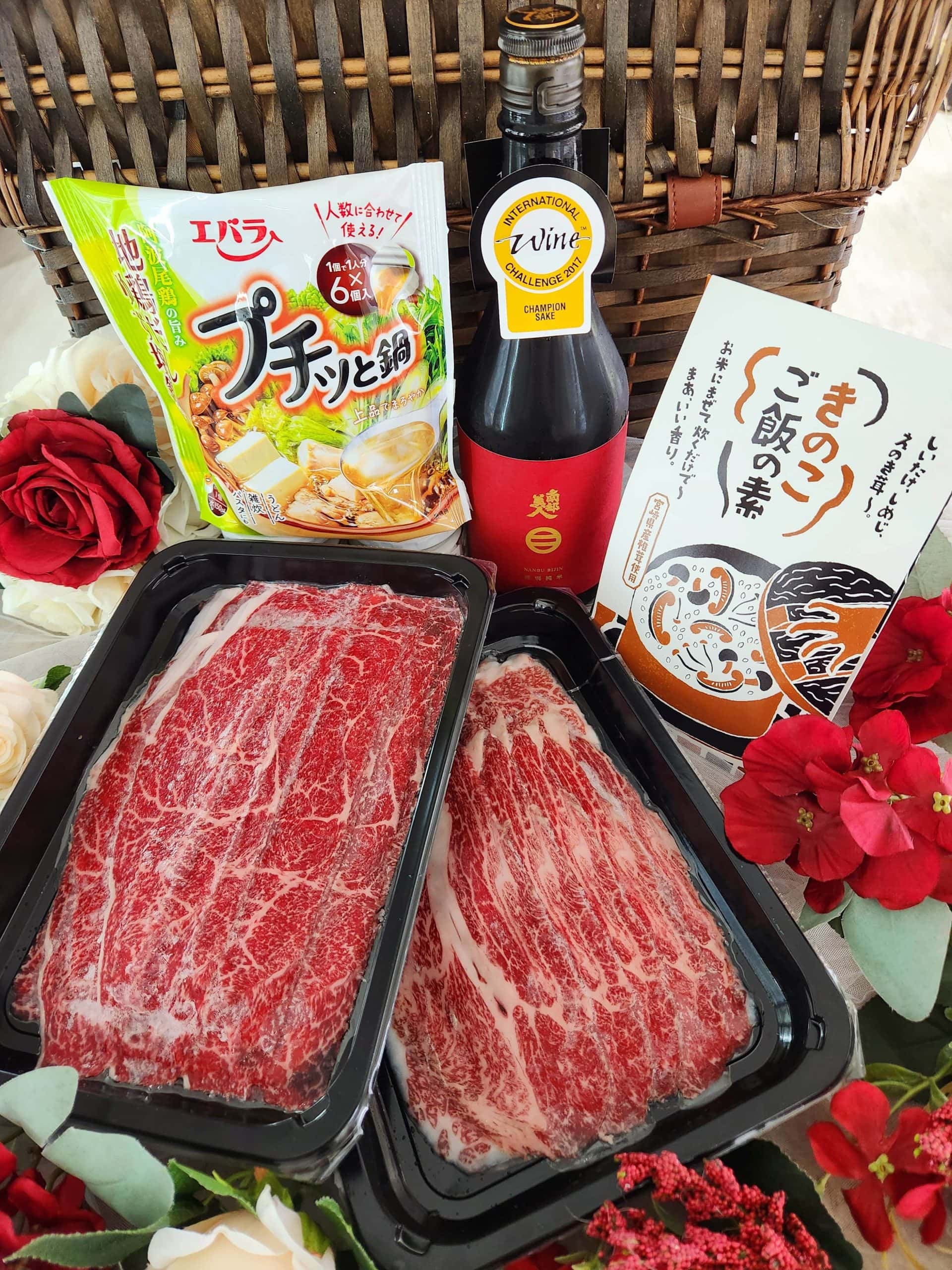 Japanese Wagyu Shabu Set for 2
A4 Round Shabu 250g – 1 tray
A4 Chuck Roll Shabu 250g – 1 tray
Mushroom Seasoning (for Rice) – 1 pack
Soup Broth – 1 pack
Sake – 1 bottle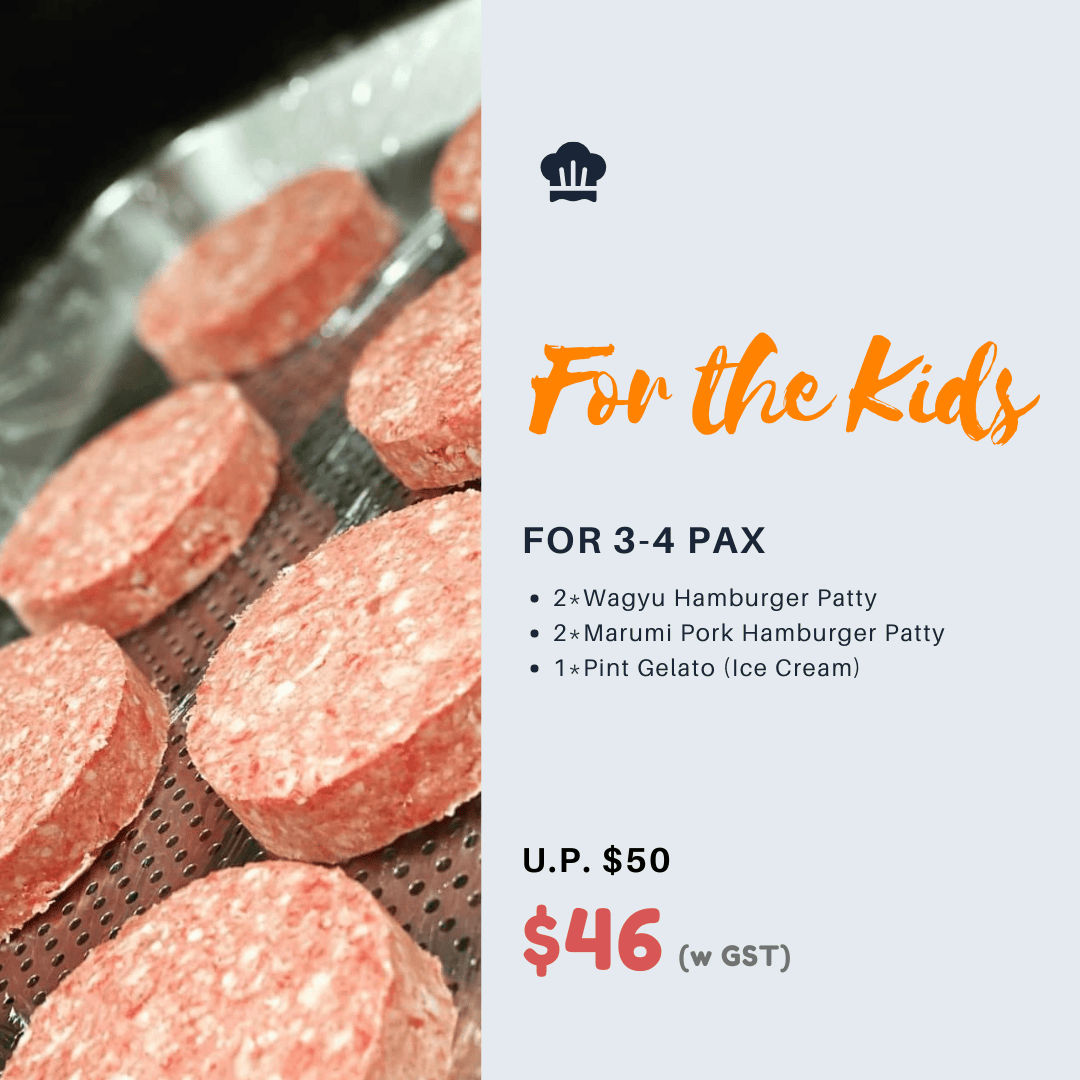 Japanese Burger patties. All kids will love our juicy, delicious Wagyu and Marumi Pork burger patties. We have added 1 Pint of Gelato (Ice Cream) too.
2*Wagyu Burger Patties
2*Marumi Pork Burger Patties with onions
1*Pint Gelato (Ice Cream)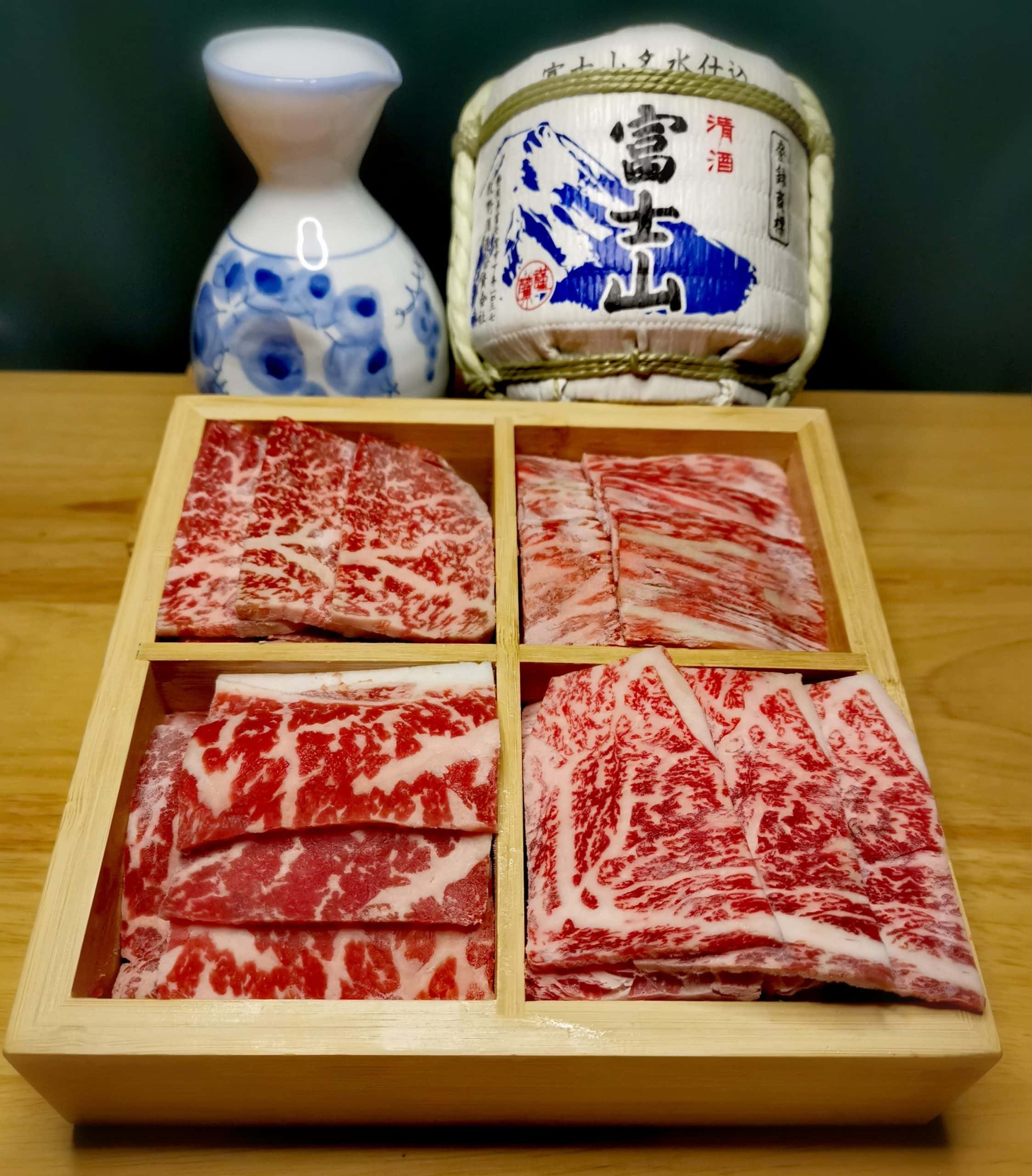 Omakase Yakiniku
Challenge your taste buds! We have curated a Special Omakase Yakiniku Package – consisting of various cuts from our A3 and A4 Wagyu.
A4 Chuck Roll Yakiniku 150g x 1
A4 Round Yakiniku 150g x 1
A4 Knuckle Yakiniku 150g x 1
A3 Short Plate/Rib/Chuck Rib Yakiniku 150g x 1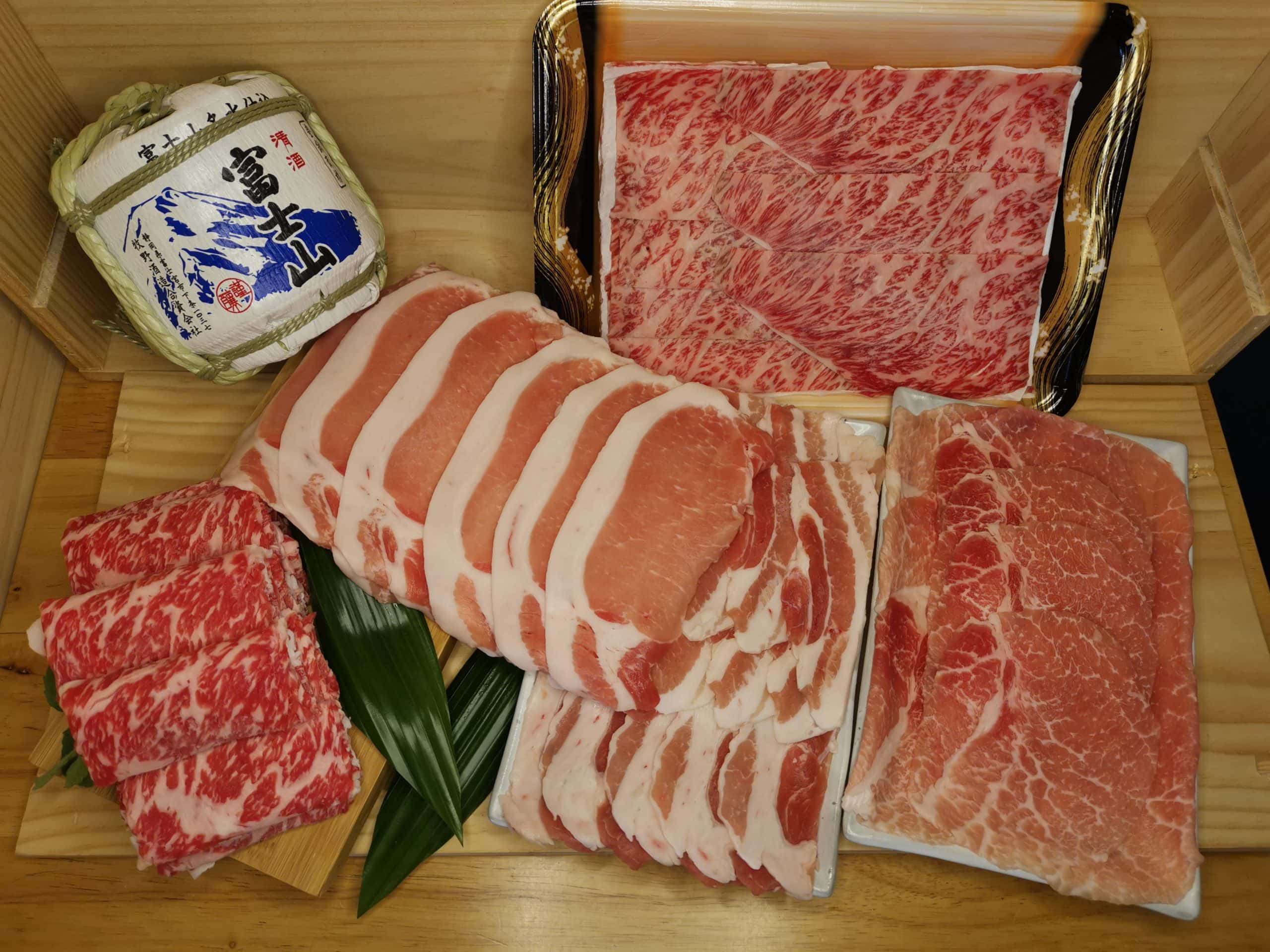 For the Party (Shabu Shabu)
UNSEI Shabu Set
A3 Shabu 150g x 2 – Short Plate/Rib/Chuck Rib/Sirloin
A4 Shabu 150g x 3 – Chuck Roll/Round/Sirloin
Pork Shabu 250g x 3 – Momo/Belly/Loin
FOC Meatball x 1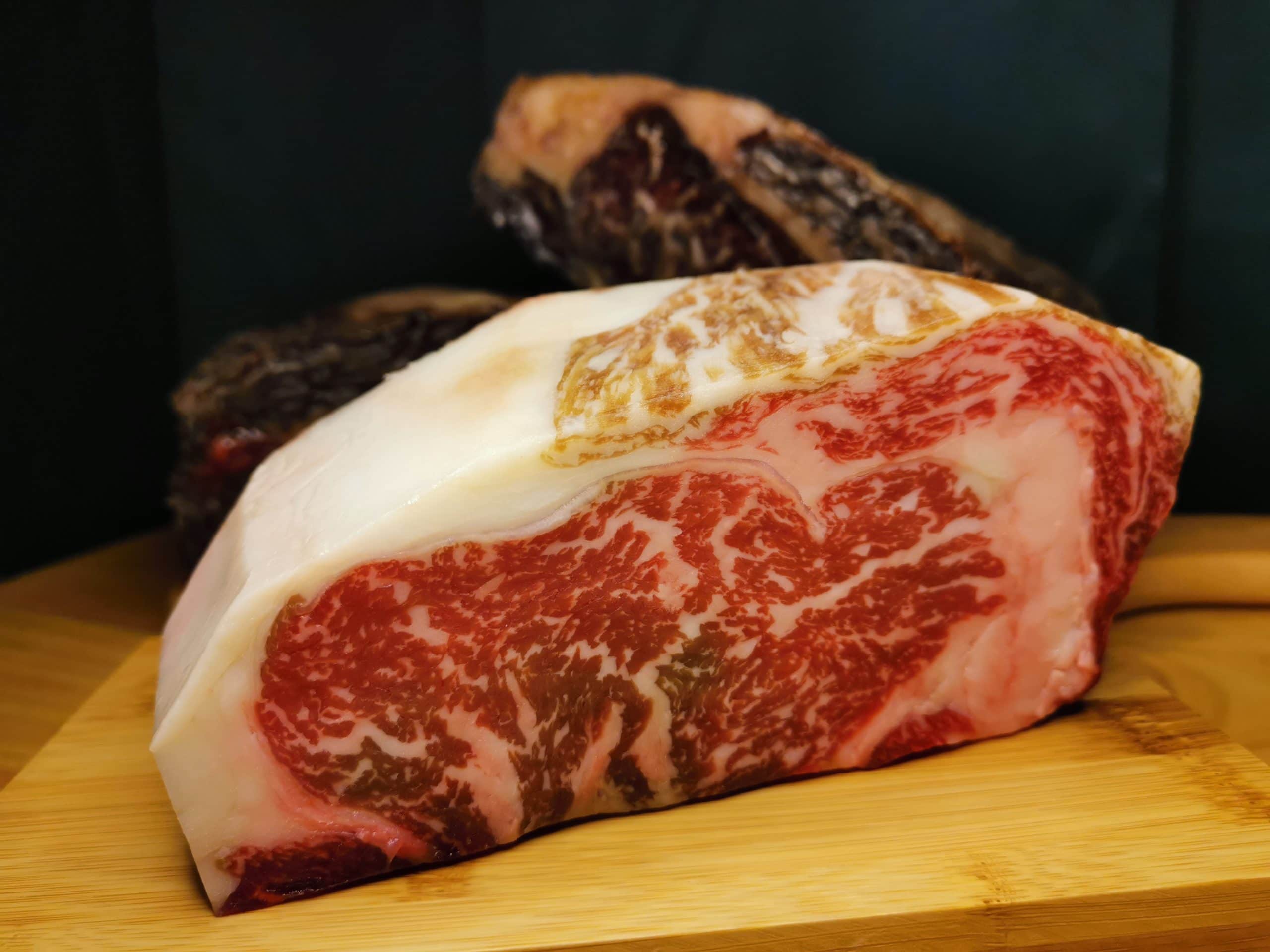 30 Days Aged Wagyu
Using our prime Wagyu Ribeye and Sirloin for the aging, after 30 days, the Aged Wagyu is more lean and tender yet maintaining its unique Wagyu Umami.
30 days Aged Wagyu (200g)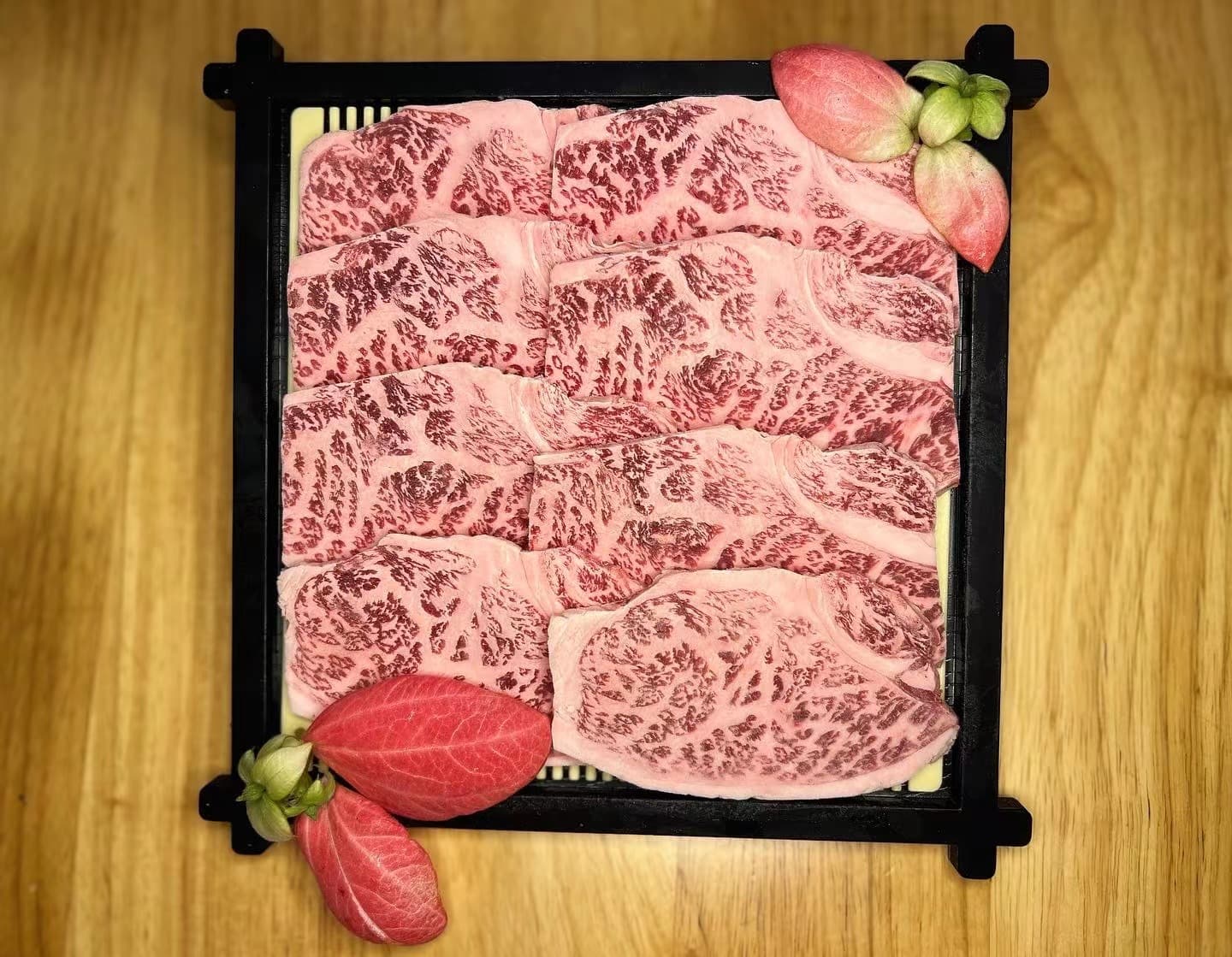 A4 Wagyu Karubi
This A4 Wagyu Karubi is a great cut for Yakiniku BBQ. It is lean with just enough wagyu marbling to have that soft wagyu texture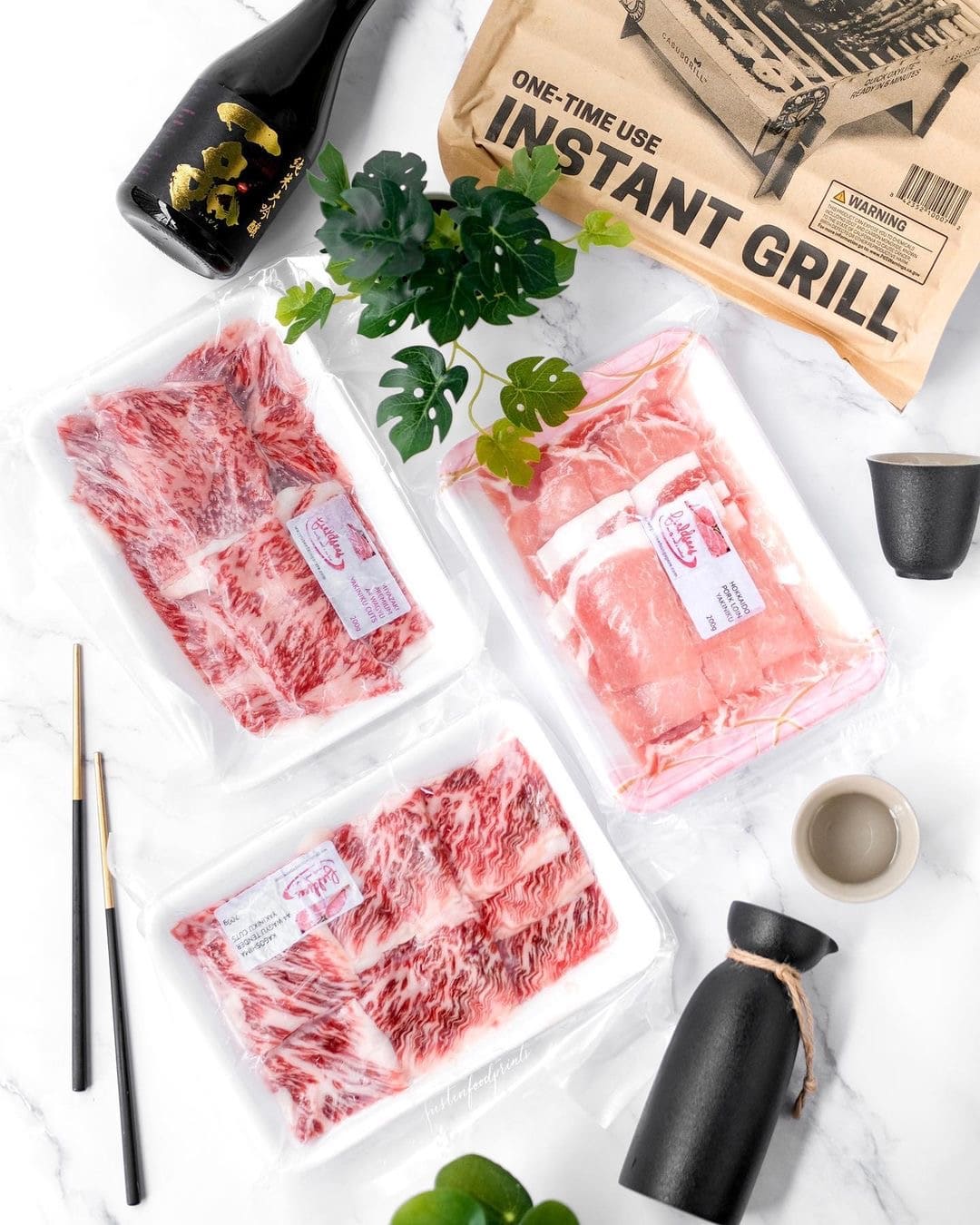 Yakiniku Grill Set
Choice of 2pax or 5pax Yakiniku Grill set
Yakiniku Set comes with
A3 Wagyu Yakiniku cuts (250g/500g)
A4 Wagyu Yakiniku cuts (250g/500g)
Miyazaki Pork Yakiniku cuts (200g/400g)
+ Option to have a Instant Grill or the Beef Tongue Yakiniku
Yakiniku Grill Set (Mini)
Yakiniku Grill Set (5 pax)
Gyudon (or Beef Donburi | Beef Bowl) is like a comfort food for the Japanese. The fat in Wagyu is very tender and its exquisite juicy flavour permeates into the rice.
Seiro-mushi meaning "beef and vegetables cooked in a bamboo steamer" is a low-calorie dish. "Umami" (meat flavour and taste) of the Wagyu permeates into the vegetables and you preserve the taste of the natural ingredients.
Our ranches are in the Kagoshima and Okinawa Prefectures