Gyudon 牛丼
Gyudon (or Beef Donburi | Beef Bowl) is like a comfort food for the Japanese. The fat in Wagyu is very tender and its exquisite juicy flavour permeates into the rice. It is such a popular dish that it also appears on the menu at fast food restaurants in Japan.
Tired of ordering in a pizza? How about Gyudon tonight?
Gyudon is another Donburi (rice bowl) dish like Oyakodon.  However, instead of eggs and chicken, Gyudon is all about beef.  It is a much heartier Donburi and very easy to prepare.  Thinly sliced wagyu beef is cooked in sweet and salty sauce, add some onions for a much better added flavour and with all these piled on top of rice, and the rice absorbs all the flavorful sauce… it is just so good.  The egg, you can either just pour the beaten egg over the dish just before serving. Or you may have a fried egg on top too.
Gyudon is so easy to cook in no time at all, so it is a perfect dinner for a busy night.  With some Miso Soup, you have a great meal.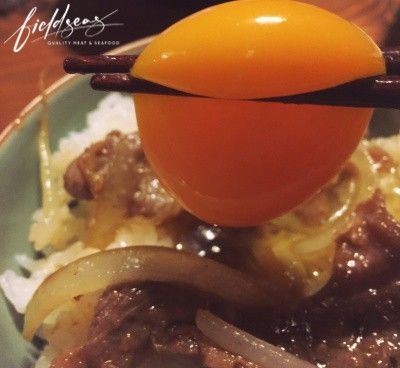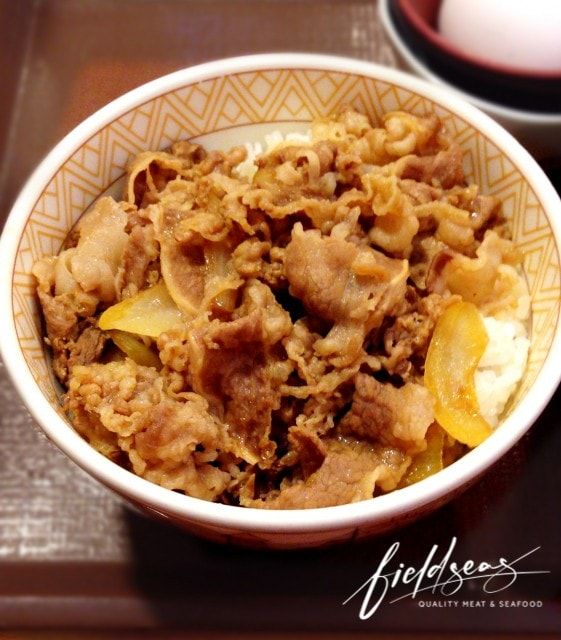 Product Recommended for this dish
A3 Wagyu Shabu Shabu Slices